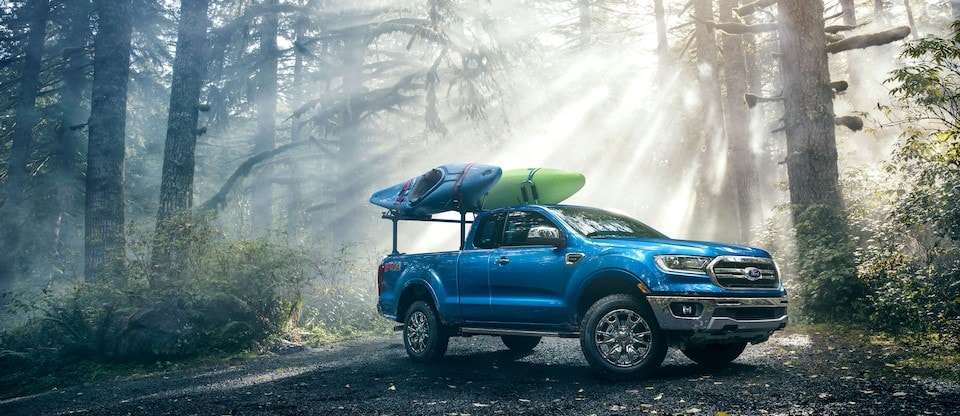 The New Ford Ranger is the Ideal Small Truck More Drivers Will Love: Find One Today at Diffee Ford
The Ford Ranger was long remembered by drivers for its ability to often times punch above its class and for its ability to be incredibly long-lasting. After many years away from the market, the new Ford Ranger finally returned and continued to impress almost immediately. For drivers like you throughout the Yukon, OK area, you are going to want to come over to Diffee Ford in El Reno, OK where our staff members are ready to help. Our staff members here are ready to show you why the new Ford Ranger is a great option and can easily perform with more ease.
Perform on Every Road with Ease
When you decide that one of our new Ford Ranger models is the ideal option for all drivers throughout the area, you are going to love the fact that this truck can utilize a capable and stout 2.3L EcoBoost® Engine with Auto Start Stop Technology that can create 270 horsepower and 310 lb.-ft. of torque to easily tow and haul. When paired with the smooth-shifting 10-speed automatic transmission, and driving this truck all over the area is bound to be more special.
Top-Notch Safety Features and Comfort Technology
For drivers in Tuttle, OK the new Ford Ranger can also stand out as a result of the incredible features and technology that is found on the inside. For example, throughout the line-up of three different trim levels, XL, XLT, and Lariat, you are going to love that that the interior is loaded with the SYNC® 3 Infotainment System, a premium audio system, power front seating, and heated front seats, as well as many other features. For your safety, you are going to love features like the blind-spot monitoring, cross-traffic alert, and pre-collision assist that is going to be ready to do even more.
Diffee Ford is the Place to Visit for Your Next Ford Ranger
If you are looking for a better midsize truck, the new Ford Ranger is the ideal option and here at Diffee Ford we are ready to help! This truck can be a better choice for more drivers and if you aren't too sure, check out all of our Ford trucks! Thanks to what this truck can offer, you are going enjoy it more when the roads get tight and busy. Come over here today and get ready to see the rest of the new Ford Ranger models that we are ready to offer. Check out all of our new Ford models we offer.